Objective
This guide is aimed at participants (students) who wish to join a course hosted on DaDesktop.
Overview of DaDesktop
DaDesktop is a cloud platform for IT training. It is aimed at IT instructors and learners who wish to interact with each other's virtual machines for the purpose of teaching and learning. Its three main parts are:
Management Console -- a web UI for starting and stopping things.
Training Room -- a shared space for remote desktop sharing, audio/video chat, lesson recording, etc.
Remote Desktop -- a virtual machine (Windows or Linux); one machine per user.
Joining a Course
Open the link sent to you by the coordinator (e.g., https://dd4t.dadesktop.com/da/join/51cbe)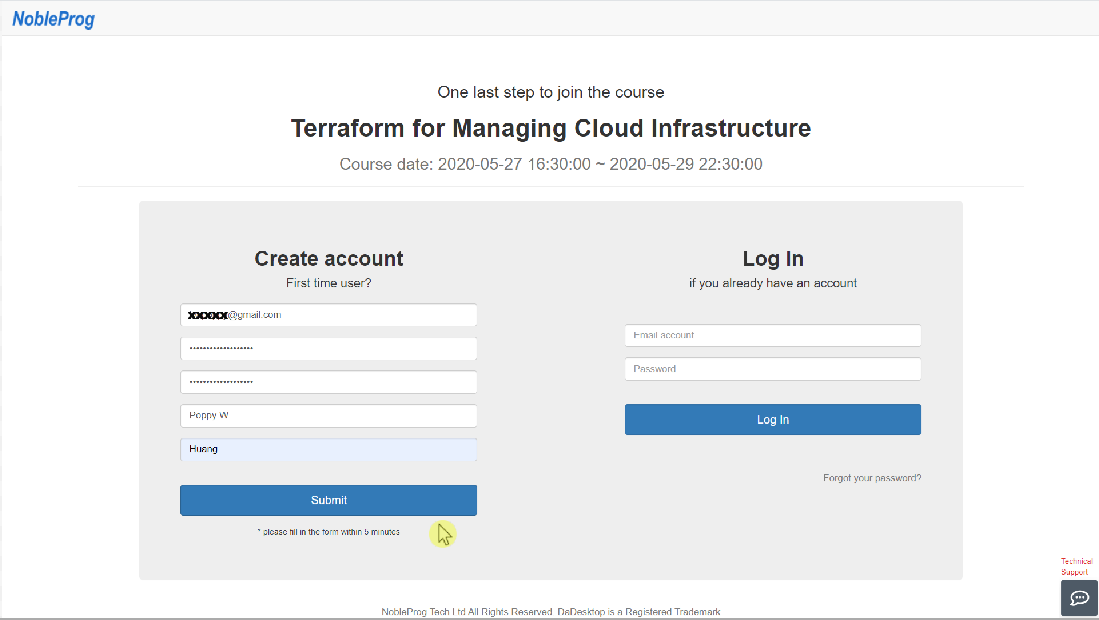 Image 01
If you are a first time user, enter your details under "Create account", and click "Submit".
If you already have an account, simply log in.
This will take you to the Management Console for your course.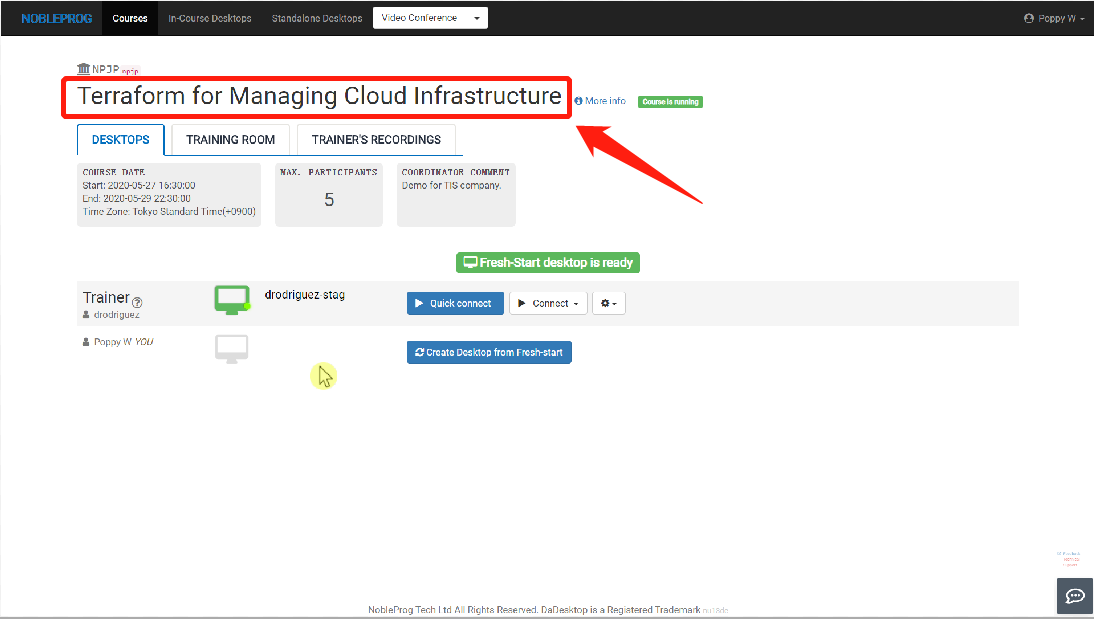 Image 02
Using the Management Console
Click the tab, "TRAINING ROOM".
Click the button, "Join Training Room". A dropdown list will appear.
Click the "Join" button next to the "Fastest" access point.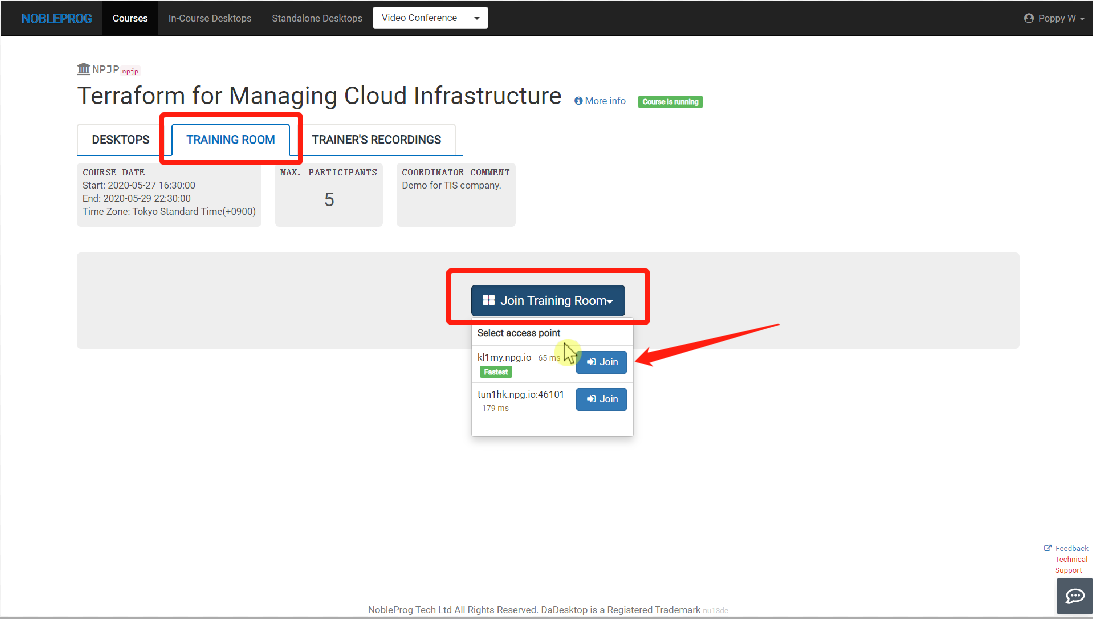 Image 03
The Training Room will open in a new browser. A pop-up window will appear, prompting you to allow video and audio. Click "Allow".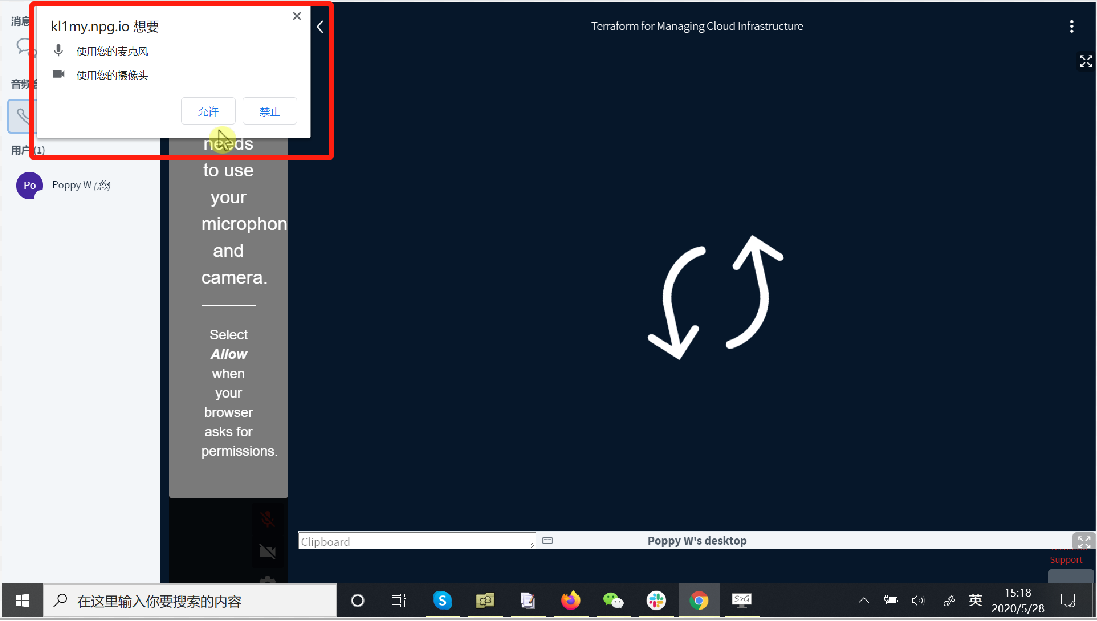 Image 04
Navigating the Training Room
The Training Room is split into two panes:
Left pane -- contains a chat window, audio/video conferencing settings, users, etc.
Right pane -- contains the remote desktops for trainer and participants.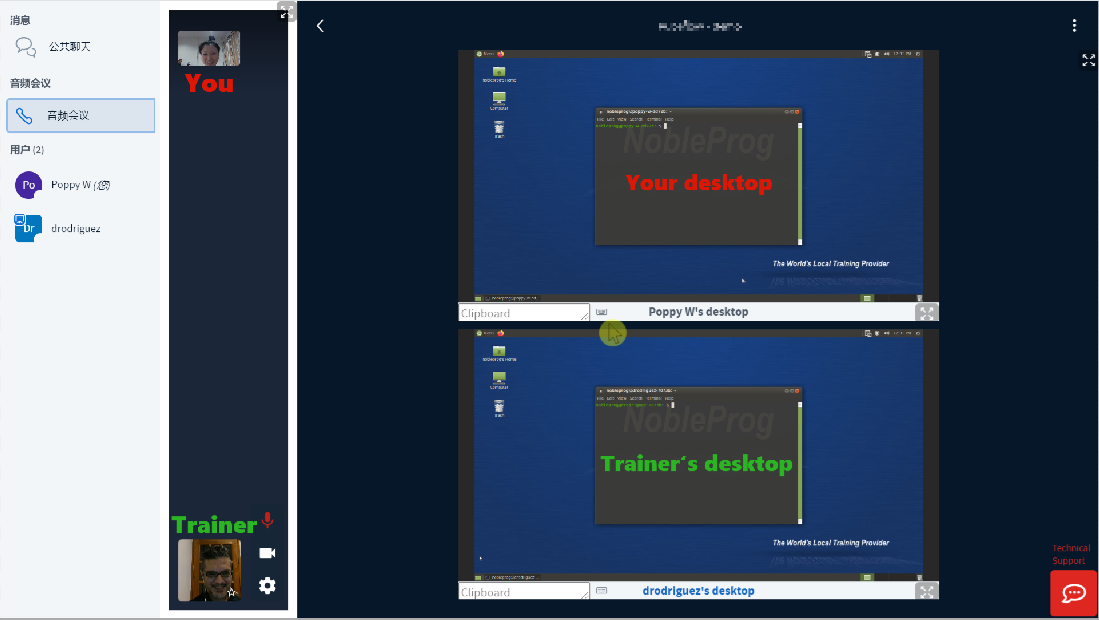 Image 05
To maximize your desktop, click the enlarge button on the bottom right-hand side of your remote desktop.